Startup Workshops Halle -
Free Startup-Accelerator
Are you ready to bring your startup to the next level?
The free Startup-Accelerator in Halle is an intensive program designed for pre-seed and seed-startups who want to accelerate their business idea. In four months our high-class startup coaches and experts will teach you fundamental entrepreneurial know-how in workshops and individual coaching and share their experiences with you. This way you will get the chance to acquire valuable knowledge in how to set up a successful startup.
Accelerator Program – Overview
The Startup-Accelerator is an industry-specific seed accelerator that supports tech-startups within the fields of health and medicine, chemistry, and bioeconomy as well as energy and recycling. The program takes place two times a year and divides the startups into so-called batches. Each batch runs four months including mentorship, educational elements as well as networking opportunities resulting in an investor pitch event at the end.
Free Startup Workshops in Halle.
Make your startup successful with the Startup-Accelerator!
In only four months you will undergo several business-related workshops. Our startup network consisting of coaches, mentors, and external experts will support you in gaining valuable expertise in four core topics: Business Model, Certification, Finance, and Marketing & Sales. As a result, you will be taught to set up your own Business Plan and learn about Startup Financing or Marketing Strategies for Startups. In addition, we also offer startup courses suitable for your specific business e.g. ISO 9001, Brand Management, Accounting or Content Management.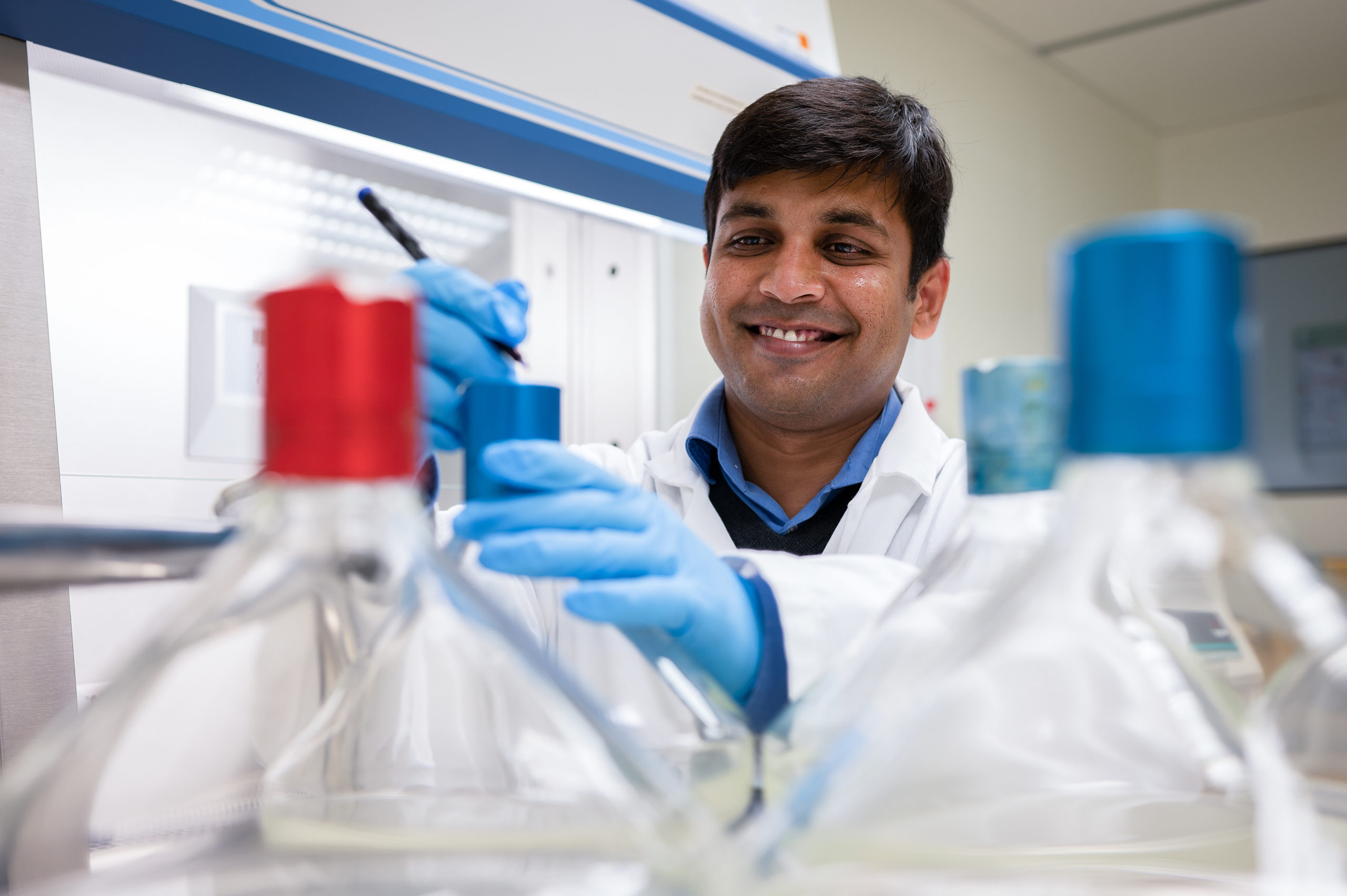 Participating in the Weinberg Campus Accelerator means also attending a necessary Soft Skills Training. Thus, you will learn about an efficient Time & Project Management, you will understand how to create a convincing Pitch Deck in our Pitch Training Course, and you will acquire Negotiation Skills to master any client or investor meeting. Moreover, in Design Thinking you will be taught to think out of the box and last but not least you will extend your knowledge in Leadership Qualities.
Here you can find a selection of topics that we cover throughout the program.
This module is devoted to the particularities and current conditions within the life science market. Trends that influence companies in this field as well as dominating location factors in Germany present the core of this module.
How does a finance program look like? In this module the structure, content and tools of a finance program are discussed. Additionally, participants will understand what kind of financing methods exist and how the capital requirements are calculated. Lastly, it will also be focused on topics like controlling, taxes, and selection of investors.
This workshop concentrates on explaining startups how to certify products and how to classify them. Not only best practice examples will be distributed but also audits will be a topic during the class.
Concerning quality and risk management participants get to know and learn about the structure of quality and risk management, relevant norms, technical documentation, and conformity assessment.
In order to enter new markets a good and solid expansion strategy is fundamental. In this sense startups will analyze new markets, evaluate risks and opportunities, calculate the capital requirements, and learn how to adapt their product offerings to the new target market and target group. Typical errors and mistakes, improvement suggestions and cultural features form the basis of this workshop.
Apart from the business model development and the current business model analysis startups will learn how to create a business model correctly and specify it. Moreover, market, product and target group analyses will take place. Another important part is Business Model Canvas with its components as well as strategy development and goal setting. In order to help startups position themselves correctly, it is elaborated on the mission, vision and value proposition.
Which legal forms exist? What do I have to keep in mind regarding foundations or process of growth? Furthermore, this course is about patent strategy and maintenance, intellectual property, and data safety in the healthcare system.
In Marketing & Sales startups will be taught about the core elements in marketing: product, price, distribution, and communication. Moreover, it is illustrated how important a marketing strategy is, how to create it and what kind of marketing instruments can be used.
However, the sales part prepares startups to correctly compile a sales strategy and a sales pitch.
How to become an employer? In HR participants will be familiarized with the recruiting process, employee leadership and development, an appreciative company culture as well as team development.
The workshop about Corporate Social Responsibility elucidates the meaning, framework, and strategies of CSR. Moreover, helpful tools and instruments as well as best practices will be discussed.
How can your startup benefit?
You will have the chance to acquire essential business know-how and entrepreneurial knowledge in a short period of time at zero costs. The decisive factor why you should attend is the one-on-one coaching sessions tailored to your startup. In addition, you can network with numerous experts and important industry players. And thus, you will be ensured a steep learning curve. Only an intensive program like the Startup Accelerator will give you the opportunity to quickly scale up your business idea: let us do the organization of workshops, coaching, and network events and you can concentrate on your startup. Don't miss your chance and apply now for the free accelerator program!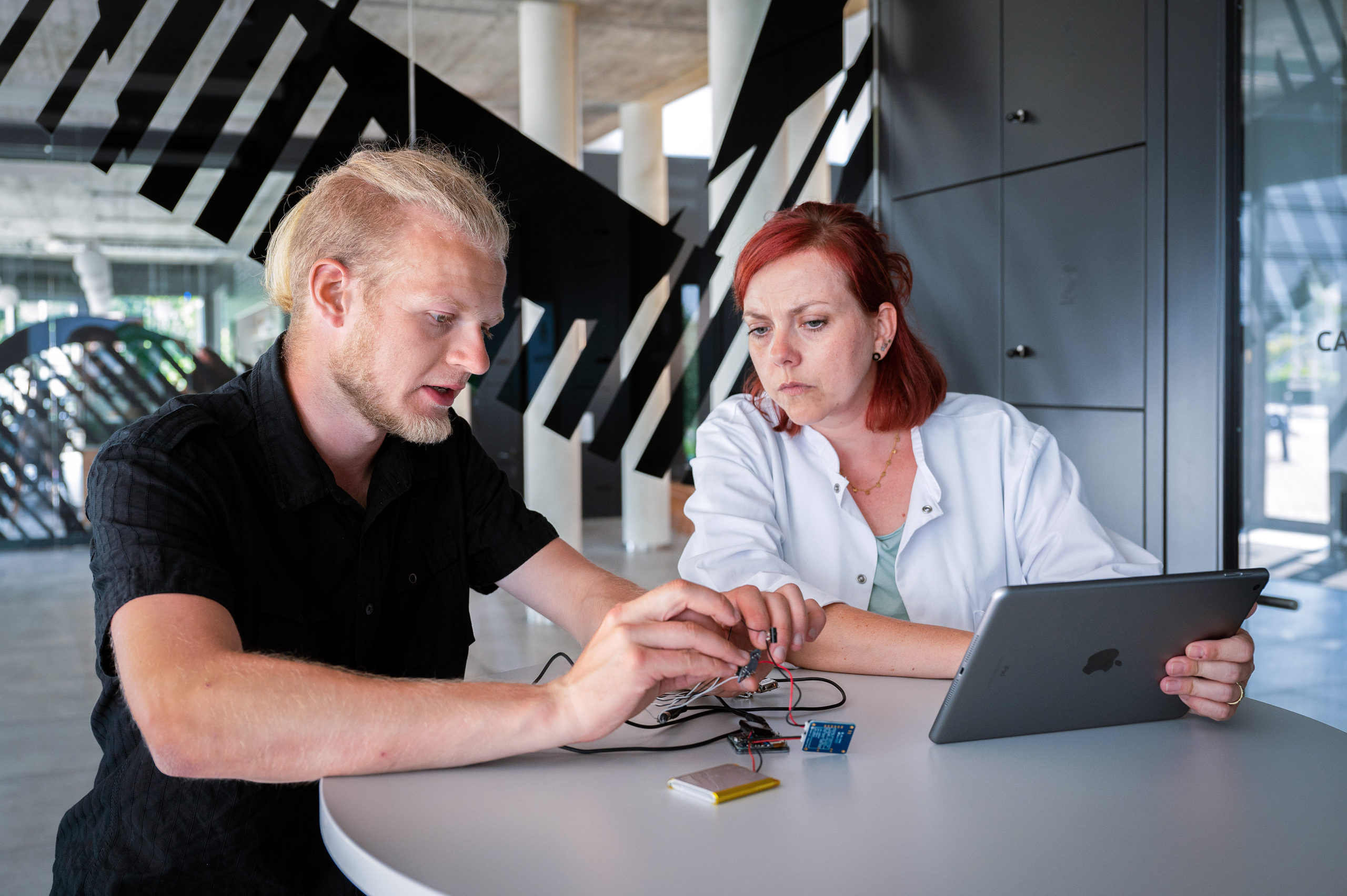 Startup-Accelerator Halle -
next chance to join
Your next chance to join the program is in 2022. You will have to submit your application. More information about the Accelerator 2022 and application dates will follow soon! Once you have been selected to participate you will be assigned an individual Startup Mentor who will support you to turn your business idea into a successful startup. In the following months you will attend numerous entrepreneurial workshops, coaching, and networking events. At the end of the program the final event will take place where you have the chance to present your Pitch Deck and potentially land a deal with an investor.
Fill in the application form NOW

and profit from our 360° free founding support.

"The Weinberg Campus Accelerator was a very beneficial program which helped IdentMe with their entire business know-how. We thank the whole team for their support and great organization."
Anne Findeisen, Co-Founder IdentMe
"I appreciated the mutual support between startups, constructive feedback, and the constant help by the Weinberg Campus Accelerator Team as well as qualified coaches."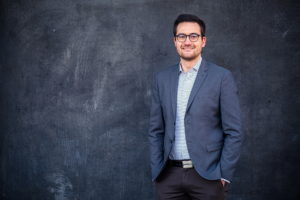 Moritz Spiller, Co-Founder SURAG Medical
"The Weinberg Campus Accelerator enabled us to make decisive progress. Instructive coaching and individual support in the areas of medical device approval, business model, sales and market access, as well as contact with potential investors and partners have contributed significantly to matriheal's success."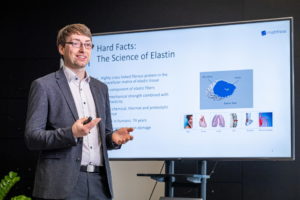 Tobias Hedtke, matriheal
You will get access to first-class business workshops, coaching, investors, and networking opportunities to develop your startup. Moreover, you will have an experienced Startup Mentor at your side.
Our aim is to provide you with the best hands-on entrepreneurial knowledge and founding know-how as possible so that you can reach market readiness within a short period of time.
Definitely! We tailor the workshops and coaching to your specific startup-related needs. Just tell us which topic gives you headaches and we engage the right experts. The workshops also strengthen your entrepreneurial thinking and broaden your business know-how.
The individual sessions with our coaches and industry experts are designed to help you with your particular case. You can take as much time as you need with them. After those 4 months you can remain in the program to benefit from further startup support.
Don't worry if you can't join all the workshops. We record our online workshops so you can watch them later. We also provide workshop materials and handouts that summarize the workshops' content.
The program is free of charge. However, it is de minimis relevant. Learn more about de minis aid. 
There is no set group of coaches as we individually check who has the best qualifications for each topic and who can best meet the startups' requirements. You can have a look at former coaches and experts.