The perfect Pitch Deck: 11 slides that make your Pitch stand out!
You want to start your business and can't wait to share your idea with investors? But you don't know exactly how to pitch your idea? We'll share with you the […]
You want to start your business and can't wait to share your idea with investors? But you don't know exactly how to pitch your idea? We'll share with you the best tips for a perfect Pitch Deck to convince every investor!
What is a Pitch Deck? A Pitch Deck is a short presentation that briefly introduces the startup and the product or service. In contrast to the business plan, the Pitch Deck is not only shorter, but also aimed at a different audience. While the business plan is mainly needed for loans from banks, the Pitch Deck is intended as an appetiser for investors and capital providers who are prepared to make riskier investments. However, keep in mind that the pitch deck does not replace a business plan.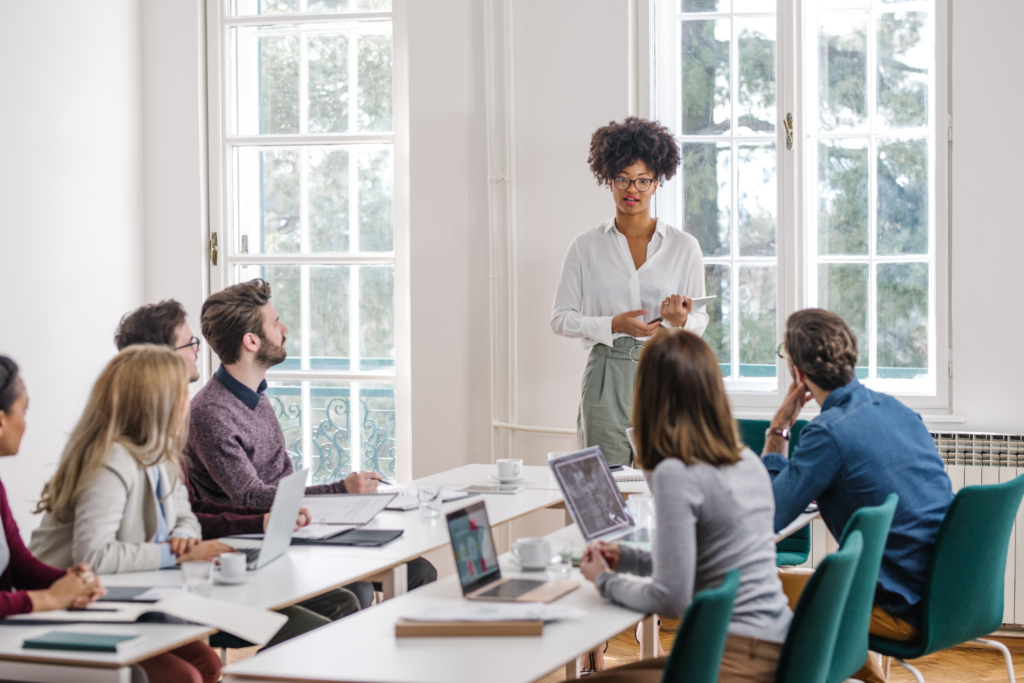 So how does a good Pitch Deck look like? The Pitch Deck should motivate, captivate and inspire your audience for you and your idea! In order to achieve this, there are a few general rules. The most important: Less is more! A business plan can easily contain 50 pages. The Pitch Deck, however, should contain a maximum of 10 to 15 slides and last no longer than 20 minutes. Use less text and focus on pictures and graphics instead.
Which slides should not be missing in any Pitch Deck? As always, find out more about your counterpart in advance so that you know who is sitting in front of you. Try to focus your presentation on the target audience.
We present 11 essential slides for your Pitch Deck.
The Title Slide: It should be an eye-catcher. Your logo and the name of your start-up should not be missing.
Team Introduction: Ideally it should contain a picture and a short description of yourself. Who are you, what makes you special? This slide should build trust in you.
The Problem: What problem is the basis of your product/service? Why is it relevant to many people?
Your Solution: Present your optimal solution to the problem presented. Highlight what makes your solution innovative.
The Product/Service: Present your product in more detail. Go into detail about the most important functions and demonstrate it (if possible).
Unique Selling Proposition: What makes your product/service unique?
The Market: Give your audience a brief insight into the current market situation. Who is the target group? Is there a need?
The Competitors: In most cases you will have competitors. Analyse them on this slide and highlight what you do better than everyone else!
The Business Model: This is where numbers count! What sources of income do you have? How and when are you going to generate revenue?
Proof of Concept: Provide the investor with proof of feasibility. For example, this could be shown by initial sales or number of users.
Investor Slide: This is the conclusion of your pitch, this is what you have been working for! What resources do you want and for what? Give concrete financial numbers that are transparent for all parties involved.
We wish you good luck with your next pitch and hope that our tips will help you to create a perfect Pitch Deck! By the way, good tools for this are Unicorn Pitch or Live Plan.
Would you like to attend our coaching sessions and workshops for founders and learn more about successful pitching? Then find out more about our Accelerator Program here!
---
Follow us on Social Media
You might also want to read